Held biennially in July, the National Convention brings together the foremost experts on Williams syndrome and related characteristics to discuss the latest research findings, medical treatments, and educational strategies. More than fifty educational sessions provide families with the latest resources and information, while children are entertained and cared for in specialized age-appropriate programs.
In addition to the educational sessions for parents/caregivers/professionals, the WSA convention typically includes:
Keynote speaker(s)
An IEP "Drop-in" Clinic where you can schedule a private appointment with an experienced advocate to review your child's current IEP.  Sign up for a free 45-minute one-on-one session with advocacy experts to review your child's IEP and get general suggestions for making current goals stronger, more appropriate goals to add, requesting services, etc.  Sessions are available throughout the day, every day! 
"Roundtable" small group discussions throughout each day - you pick the topic you'd like to discuss and invite others to join you at your table or join someone else at theirs for informal discussions and information exchanges.
Optional "off-site" entertainment option for the whole family (waterpark, zoo, amusement park, etc.)
Optional "group ticket blocks" and/or group pricing for transportation to local attractions (museums, sports teams, etc.)
2022 Williams Syndrome Association National Convention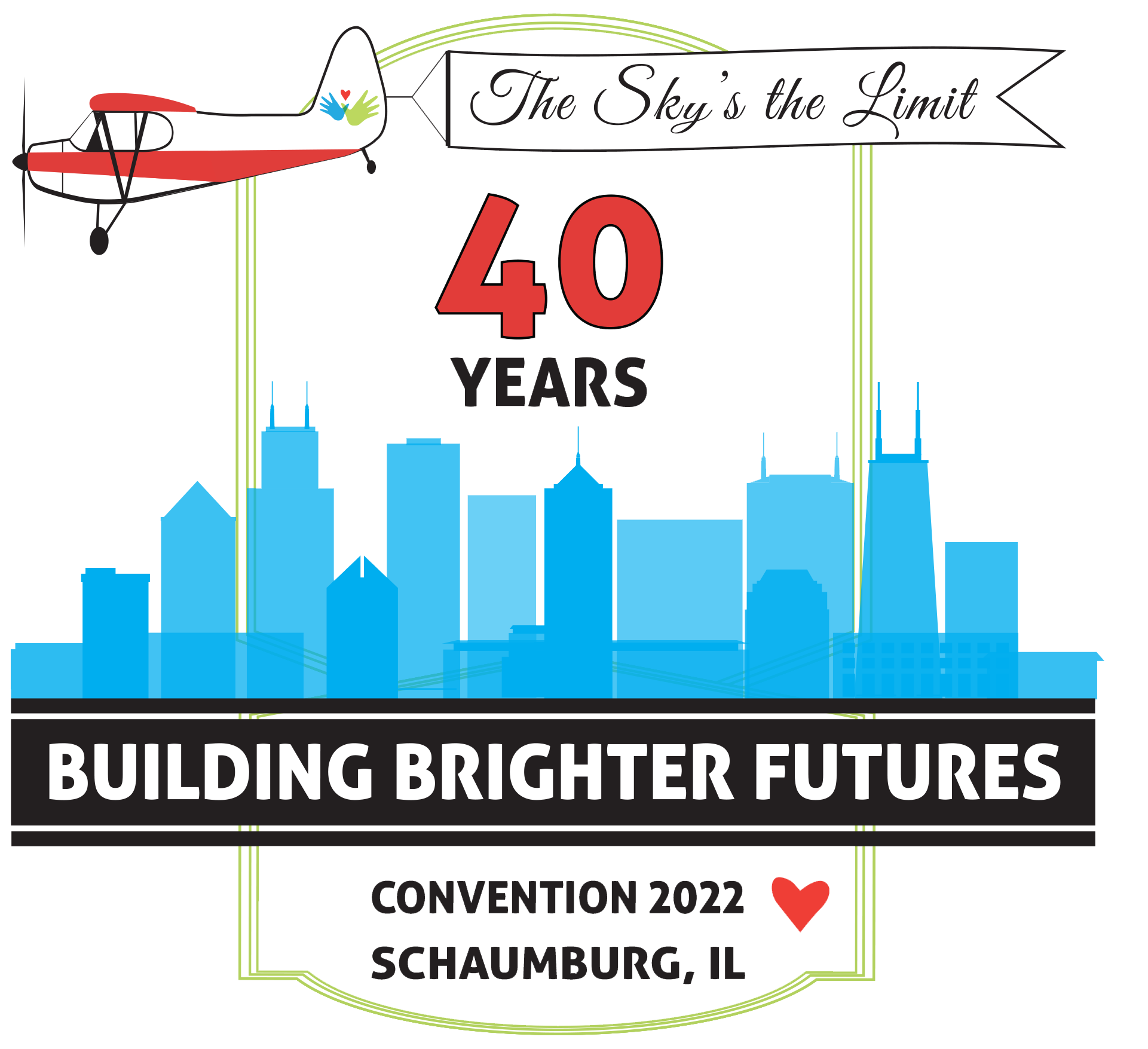 When: Tuesday, July 12 - Saturday, July 16, 2022
Where: Renaissance Schaumburg Convention Center Hotel 1551 N. Thoreau Drive, Schaumburg, IL 60173. Reserve your room at a special rate in our room block now! Want a video sneak peek of Schaumburg and our hotel? Check this out!
How do I register: Registration will open in early 2022.
Week at a glance:
Tuesday, July 12: Registrant check-in begins midday, 4-6 pm Vendor and Exhibitor Open House, Opening Night Festival 6-9 pm.
Wednesday, July 13: Full-day programs for parents/caregivers, kids and adults with WS, and their siblings up to age 17. Watch for information on optional evening activities. 
Thursday, July 14: Full-day programs for parents/caregivers, kids and adults with WS, and their siblings up to age 17. Watch for information on optional evening activities. 
Friday, July 15: Full-day programs for parents/caregivers, kids and adults with WS, and their siblings up to age 17. Watch for information on optional evening activities. 
Saturday, July 16: Programs for parents/caregivers, kids and adults with WS, and their siblings up to age 17 until 2 pm. 7:30 pm - ?? is our big Closing Dance Party!
PROGRAM HIGHLIGHTS
Opening Festival and Vendor Fair: Join us for an opening night outdoor festival that has something for everyone, complete with live bands, food trucks, kids' activities, and much more! Prior to the festival, visit our open house, showcasing exhibitors providing resources for post-secondary options, employment, and agency resources of all types.
New Family (convention first-timer) Welcome Session: This gathering will include introductions to parents with "deep" convention experience who can provide guidance throughout the convention, a convention primer to help decrease the feeling of overwhelm that can overtake every first timer, and strategies for de-stressing and getting the most out of your time at the convention.
Cultural Connection: We understand that there can be additional challenges raising your child with WS when English is not your first language, when religious traditions prevent you from attending activities on dates when everyone else is available, or when you look around a room and feel like you are alone - different from everyone else attending. Throughout the convention, there will be several sessions geared to families with culturally diverse backgrounds.  These will include sessions in Spanish, sessions provided by WS experts from culturally diverse communities, and Parent Panels to discuss the challenges and strategies for feeling and being included.  There will also be a cultural connection reception on Friday evening.
Fireside Chats: There won't be a fireplace, but there will be interactive, casual discussion at each of these sessions.  Audiences will be limited in size and participation is key.  Each of these sessions is intended to create an active discussion that will provide everyone with new resources and ideas for success in topic areas. 
Live Podcasts: Join the "studio audience" for the taping of podcasts for the new WSAR (Williams Syndrome Association Radio) podcast channel.  Topics will vary from education and parenting to medical and research. Interviewers and interviewees will include WS experts, parents, relatives, and adults with Williams syndrome.
IEP Reviews: Sign up to have a 45 minute, 1:1 session with an advocate to review your child's IEP or seek direction on specific questions concerning the IEP process.  Special educators with deep WS experience will be on hand to review your child's IEP and make suggestions for improvement.
IEP Workshop: Bring your IEPS from 3 years and spend the morning with Robin Pegg and Carolyn Mervis as they walk you through a line-by-line review, with special instruction on how to make sure you are getting measurable data on your child's progress.
Estate Planning:  Personal Q&A sessions - sign up for a 30-minute consultation to get your general questions about estate planning and trusts answered!
Lunch and Learn Opportunities: Session topics will include discussions about transitions, genetics, college programs, anxiety, assistive technology, and much more. 
Experts participating include WSA Professional Advisors, researchers studying Williams syndrome, therapists and educational professionals with WS expertise, post-secondary, employment and housing representatives, and many more.
SPECIAL SESSION OPPORTUNITIES FOR ADULTS WITH WS
Employment - learn how to build a plan to acquire your dream job, practice creating a resume and bio, learn how to dress for success, get a professional headshot, and more.
Sexuality, Social Skills, and Safety - Experts in the field will present several sessions for adults with WS (and parents/caregivers) to provide important information on these critical topics. 
Disaster Preparedness - Adults with WS are watching the news on television and online, and anxieties about disasters are natural. This session provided by a disaster preparedness specialist and relative of a young man with WS will provide adults with the when, why, and how-tos for preparing for all types of sudden catastrophic happenings - from active shooters to fire, hurricanes, and, earthquakes.
FAMILIES HELPING FAMILIES
The WSA works very hard to keep convention expenses as low as possible – absorbing more than 50% of the costs and providing $75,000 in scholarships. But we can never do enough - conventions are still expensive, and many families are not able to attend. With your help, we would like to do even more. With a donation to the WSA's "Families Helping Families" campaign, you will be helping us increase our convention scholarship fund and to enable even more families to attend the convention – either virtually or in person. Please click the link below to make your donation today. Thank you!
2022 CONVENTION SPONSORS