Adventure Seekers are adults with Williams syndrome who enjoy traveling and spending time with each other in a variety of destinations throughout the United States.
We offer a variety of activities for our Adventure Seekers. These include:
Virtual Adventure Seekers (18 years+): Zoom gatherings held monthly throughout the year. 
Adventure Seeker Plus One Trips (18 years+): Trips in the US where the Adventure Seeker must be accompanied by a chaperone
WSA Hosted Trips (21 years+): Non-chaperoned trips organized by the WSA, with varying activity levels for individuals. Each trip combines sightseeing, networking, and skill-building to create a mini-vacation that honors them as autonomous individuals and provides great fun for everyone!
Virtual Adventure Seekers
We recognize the value of connection for adults with Williams syndrome. Our virtual Adventure Seekers meetings help foster that connection between trips and conventions. Each month, we meet to learn, play games, discuss music and movies, share experiences, and laugh. Click on the button below to learn about our other virtual programs, to register an adult 18+ up for the virtual program, or to join the fun as a volunteer "Zoom host."
2023 Adventure Seeker Plus One Trip - September 28 - October 1, 2023
The Adventure Seekers are going to Orlando, Florida! Mark your calendars for September 28 - October 1, 2023.
A few important notes:
This trip is a Plus One trip - each individual must be accompanied by at least one adult chaperone (parent/caretaker, adult sibling, staff, etc). Your chaperone will be responsible for organizing travel, transportation, hotel booking, most activities while on the trip, oversight, etc. This trip will look more like a joint vacation with your WS family. There will be no exceptions for unaccompanied travelers.
Click here to view the information session held on February 1. If you can't join us live, we'll send a recording of the session.
So block your calendars, save your money, ask for Disney gift cards for your birthday and holidays... we can't wait to make this happen with you!
Where we'll be staying:
Drury Plaza Hotel Orlando - Disney Springs® Area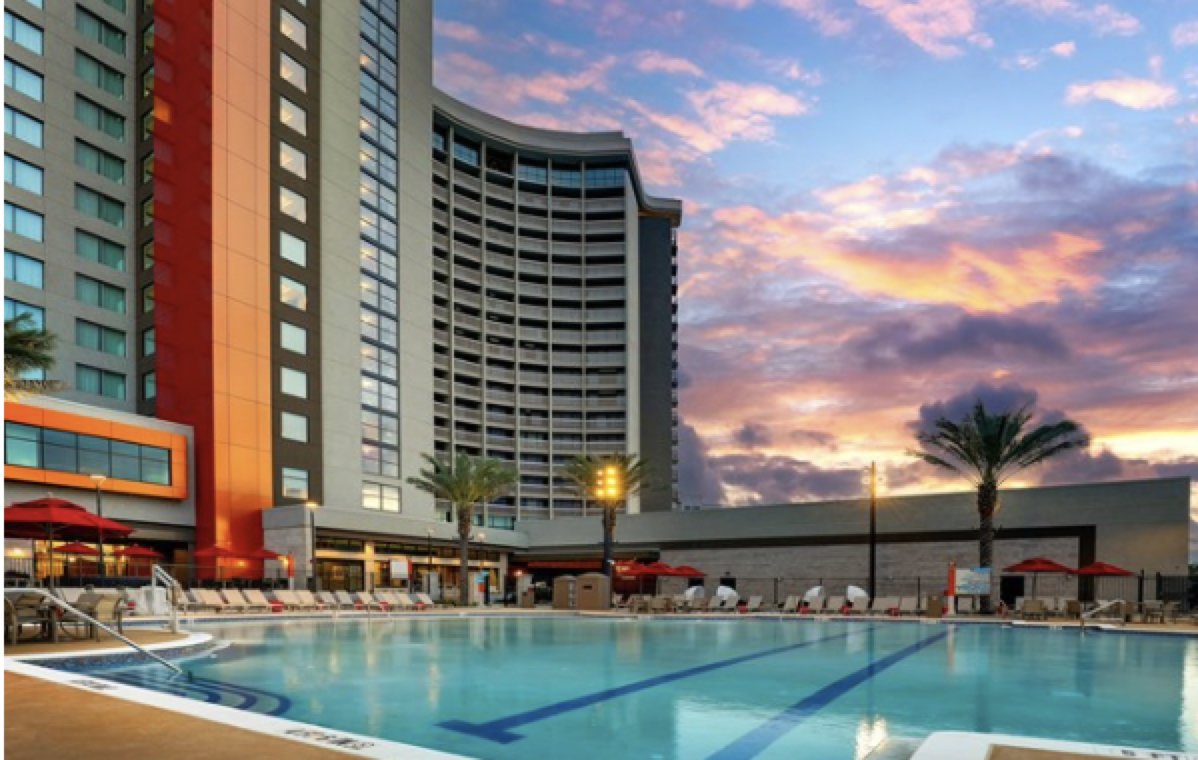 2000 Hotel Plaza Boulevard
Lake Buena Vista, FL 32830
At Drury Hotels, we know you have enough to worry about when traveling. In addition to the great rate, our generous amenities will brighten your group's day and make your journey easier.
Free Hot Breakfast - Start every day with make-your-own Belgian waffles, scrambled eggs, sausage, fresh fruit, oatmeal, biscuits and gravy, KELSO+BROS® coffee and more. Free hot breakfast is served daily from 6–9:30 a.m. on weekdays and 7–10 a.m. on weekends.
Free 5:30 Kickback® - Join us from 5:30–7 p.m. every evening to enjoy free hot food and cold beverages at our 5:30 Kickback®. We feature a rotating menu of hot food, beer, wine, mixed drinks and soft drinks.
Free Wi-Fi Throughout the Hotel - Get the score, check your social networks or email family members from anywhere in the hotel – for free!
On-Site Facilities - Take advantage of the business center, fitness center or pool while you're away from home. Print your boarding pass, finish a presentation or check e-mail in our business centers.
Rooms available Thursday, September 28 - Sunday, October 1, 2023. To book dates before or after these dates, please contact the Drury Plaza.
Check-in time: 3:00 pm. Check-out time: 11:00 am.
A valid payment card is due at the time of booking an individual reservation. This credit card will be charged if the reservation is not canceled by 12:00 pm the day before arrival.
IMPORTANT ROOM UPDATE:
At the beginning of February, we opened our block of 75 two queen rooms at $139/night. We were shocked to see that block filled up on the day we opened it. The hotel inadvertently allowed an additional 55 rooms to be booked as well. Because this was their "error", they're allowing us to keep these rooms at the $139/ rate, but there are no additional rooms available at that rate in the hotel. 
The hotel has offered us 25 additional rooms, in a new block - 15 Double Queen Terrace and Fireworks view rooms at $179/night, and 10 King Terrace with Sofa Sleeper rooms at $159/night. You're also able to book additional rooms at the hotel, but those will be booked at the rate found on the Drury Plaza website. These additional rooms have a beautiful view of the fireworks from multiple Disney parks.
Because we know that there are more than 25 of you who would like to get a room in this new block, we're going to use a lottery system for booking. If you are interested in reserving one of the 25 additional rooms we were given, please fill out this information form to be entered into the lottery. The form will be open until Sunday, March 26. On Monday, March 27, we will select 25 people who can book their rooms in the new room block.
A few things to keep in mind:
The link to book in this new block will ONLY be available to the room lottery winners. If you are a winner, please do not share the booking information with anyone else. 
The additional rooms can only be booked for the main dates of September 28 - October 1, 2023. To add dates to the beginning or end of your trip, you'll need to contact the Drury Plaza after you book your room through the block. You can email Hotel Sales Coordinator Sarah Mack at Sarah.Mack@druryhotels.com or Sales Assistant Hayleigh Latko at hayleigh.latko@druryhotels.com to see if they have availability for the requested room type/dates. 
Whether you book in one of our room blocks, book directly through the Drury Plaza site, or stay in your home if you live locally, you're still welcome to join us in all of the activities we have planned! A separate registration form will be launched in April to register for those activities.
The Drury Plaza offers an incredible value - free hot breakfast, a 5:30 food and beverage reception daily, a resort-style pool, and a fantastic location. Even at the full price, the rooms are an incredible value!
For anyone who has a current reservation that is looking to switch room types – they will need to email Hotel Sales Coordinator Sarah Mack at Sarah.Mack@druryhotels.com or Sales Assistant Hayleigh Latko at hayleigh.latko@druryhotels.com to see if they have availability for the requested room type/dates.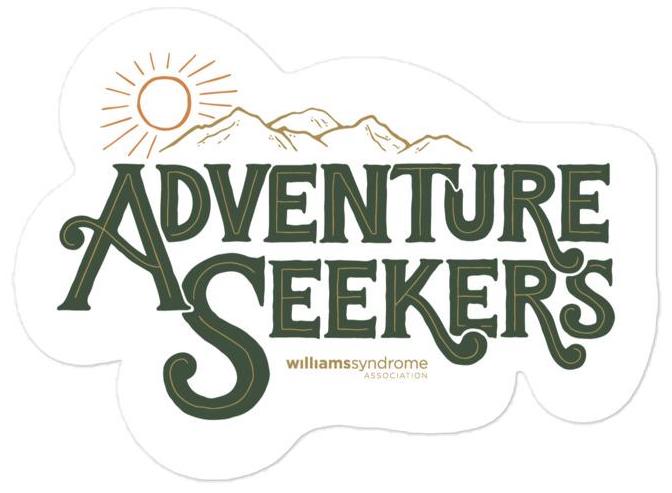 Do you love being an Adventure Seeker? Now you can share your Adventure Seeker pride with the world, and give back to the WSA all at the same time with our official Adventure Seekers gear! In our partnership with Outshine Labels, 70% of the profits from Adventure Seekers merchandise purchased is donated to the WSA. Check out our fun options, including t-shirts, sweatshirts, tote bags, and stickers!